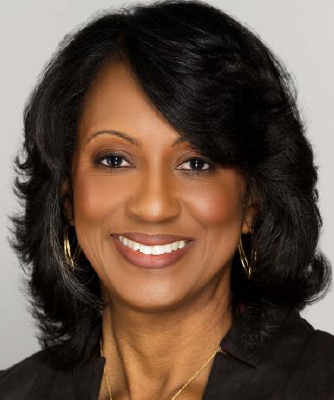 Tamberlin Golden
Tamberlin Golden is the General Motors Executive Director, Workforce Strategy, Office of Diversity, Equity & Inclusion, as of May 2021.
Tamberlin leads the strategy to increase the overall agility of the global workforce by enabling skills-based pathways of entry and career development. She is spearheading the development of an ecosystem of key external and internal partnerships to ensure the workforce is inclusive of all backgrounds. Tamberlin's experience in lean manufacturing, negotiations, procurement, and contract strategies, change leadership and her strong track record of employee engagement will be instrumental as we build these partnerships.
Over the years, Tamberlin has demonstrated commitment to diversity leadership. In October 2020. She was awarded the nationally adjudicated, prestigious Women of Color in Technology STEM Conference Diversity Leadership Award. Tamberlin is the current president of the General Motors African Ancestry Network (GMAAN) and the former president of GM WOMEN. During her tenure as president, the GM WOMEN organization was rebranded and restructured for greater reach and relevance. She also championed global alignment of GM WOMEN while establishing a clear path of communication to senior leadership.
Tamberlin has depth of experience in manufacturing, program launches and leading teams. She has served in positions of increasing responsibility including serving as Plant Director at Flint Engine Operations and Warren Transmission Operations with budget responsibility in excess of $100M prior to the current appointment. She has cross functional leadership experience in HR, Labor Relations, Quality, Vehicle Assembly, Global Propulsion Systems and Global Facilities, Procurement & Contracts. Her experience spans multiple manufacturing locations and headquarters assignments. Tamberlin holds a Bachelor of Science in Business Administration degree from Wayne State University.