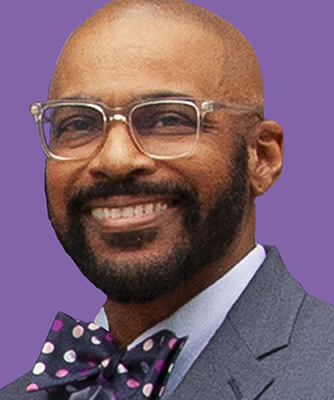 Daryl Jones
Board Chair of the Transformative Justice Coalition
Attorney Daryl Jones is the Board Chair of the Transformative Justice Coalition. He attended the University of Maryland at College Park, where he earned his Bachelor of Arts in History, focusing on Latin American Studies. Daryl worked on Capitol Hill on the staff of former Congressman C. Thomas McMillen prior to attending law school at the University of Baltimore School of Law, earning his Juris Doctor.
Following graduation from law school, Daryl became an Assistant State's Attorney in Anne Arundel County, Maryland becoming the only African-American prosecutor in that county. After starting his solo practice, Daryl was elected, and re-elected, the first African-American male to the Anne Arundel County Council, despite being a minority in an overwhelmingly non-minority majority district.
Daryl became the Board Chair of the Transformative Justice Coalition (TJC) in January, 2019. Through TJC, he implemented the concept of the John Lewis 'Good Trouble' Votercade and March GOTV Series nationally, encouraging voters of color to participate in the 2020 electoral process. The John Lewis 'Good Trouble' March Series was held in many states across America and was widely acclaimed for its success in increasing voter participation from communities of color. The John Lewis 'Good Trouble' Marches and GOTV were re-ignited for the 2021 Georgia U.S. Senate RunOff Election and were an extremely significant contributing factor to record breaking voter turnout from communities of color and young voters in the RunOff Election. In 2020, Daryl was awarded the Heman Sweatt Award by the National Bar Association for his activism in fighting for Voting Rights.