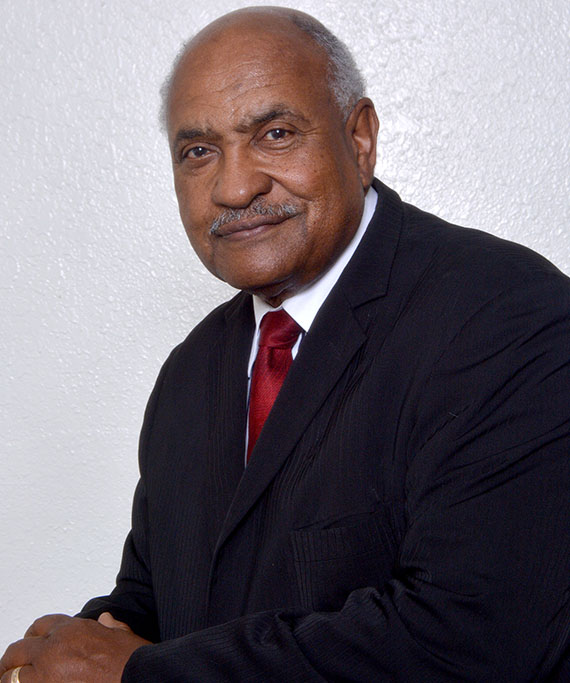 Dr. John Warren
President of Warren Communications and Publisher the San Diego Voice & Viewpoint Newspaper
Dr. John Warren is President of Warren Communications and Publisher the San Diego Voice & Viewpoint Newspaper. Now in its 56th year of publication, it is a community newspaper of general circulation, adjudicated under California Government Code since 1966. Known as "The Voice and Viewpoint" it covers news from an African American perspective at local, county, state, national and international levels.
Its circulation includes all 17 cities and unincorporated areas of San Diego County covering over 89 zip codes. The paper has an aggressive public policy advocacy approach to news coverage. There is a heavy emphasis on bringing to the community those stories of local concerns that are so often missed by larger media. The paper has a weekly readership of over 40,000 people throughout San Diego County. As a journalist, Dr. Warren has authored many award-winning editorials and articles.
Dr. Warren has a long history of service to his community. He spent 12 years as a Congressional staff member where he drafted several civil rights laws and directed a number of research projects, working with the likes of the late Shirley Chisholm, Adam Clayton Powell and Gus Hawkins. While in Washington D.C., Dr. Warren served on the Washington, D.C Board of Education for nine years and was elected to the Board of Directors of the National School Boards Association for three years.
Dr. Warren has been a regular guest media expert on both KPBS Radio and TV's "Editor's Roundtable" for several years. He holds a B.A. in Liberal Arts from Howard University, completed graduate studies in Public Administration at the University of Southern California and received his Juris Doctorate in Law from Howard University.
Dr. Warren is a member of the National Newspaper Publishers Association and the recipient of numerous media and community service awards. He is also the Senior Pastor of the Eagle's Nest Christian Center, and is married to Dolores Van Rensalier Warren. He has 5 children and 8 grandchildren.