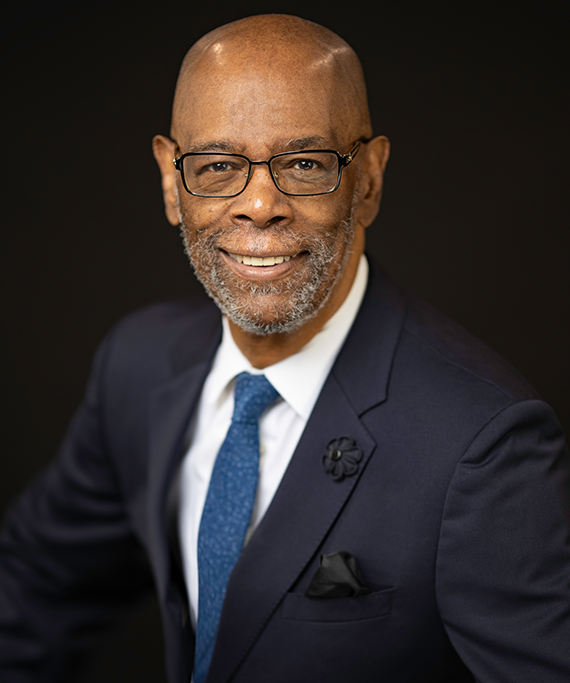 James Washington
President and General Manager of The Atlanta Voice newspaper
A 2019 National Association of Black Journalist (NABJ) Legacy award winner, Washington is a communications practitioner for over four decades. He has demonstrated expertise in all forms of public relations, corporate communications, advertising, ethnic marketing, broadcast and print news and now electronic publishing.
He has served on numerous boards in Dallas Texas and nationally including: the Dallas Theater Center, The Dallas Chamber of Commerce, the Dallas Citizens Council and other regional Chambers of Commerce. He has twice served on the board of the Dallas Black Chamber of Commerce, the Dallas Arboretum, the United Way of Metropolitan Dallas and the National Newspaper Publishers Association. He is a former Tri-Chair of Dallas' Commission on Race Relations, the Dallas Together Forum.
He is also a former member of the Federal Reserve Bank's Small Business and Agriculture Advisory Committee in Dallas. Jim was named "Man of the Year" in 1986 by the Dallas Metropolitan Club of Negro Business and Professional Women and was an inaugural Dallas Black Chamber of Commerce "Quest for Success" Award recipient in 1985. Since then, he has been honored for outstanding community service by organizations such as Alpha Kappa Alpha Sorority, The Links, Inc., and United Way, Dallas Independent School District, and Martin Luther King Jr. Community Center, Daniel "Chappie" James Learning Center, the NAACP, KKDA and KRLD radio stations.
Jim obtained a bachelor's degree in English and Instructional Media from Southern University. He also holds a master's degree in Journalism from the University of Wisconsin-Madison, where he was a Danforth Fellow. In 1989, Jim acquired The Dallas Weekly, the largest and most widely read African American news weekly in North Texas, where he currently serves as Co-Publisher. He is also the President and General Manager of The Atlanta Voice newspaper since 2003.