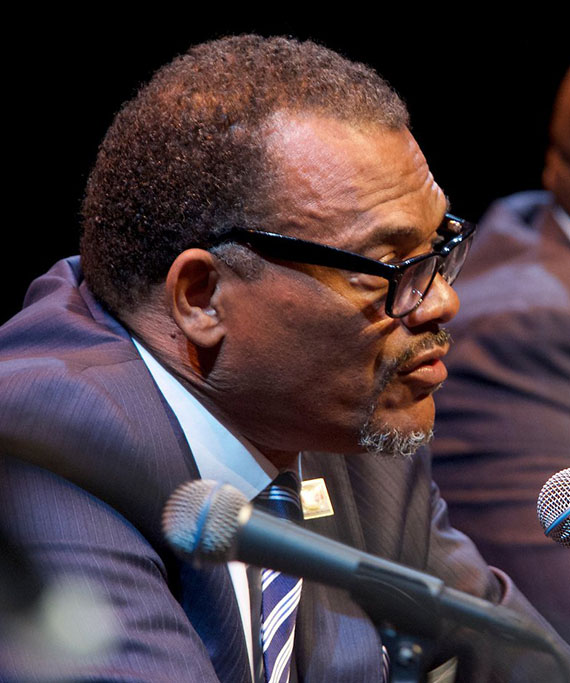 Bobby Henry Sr., Publisher of the Westside Gazette, NNPA 2022 Publisher Lifetime Achievement Awardee
Publisher, Westside Gazette
Bobby Henry Sr. exemplifies the spirit of leadership, innovation and success. Active in his church, the National Newspaper Publishers Association (NNPA), the National Association of Black Journalists (NABJ) and Omega Psi Fraternity, while also publishing an award-winning weekly newspaper, Bobby continues to serve and lead by example.
Henry's activism motivates him to become involved in impoverished communities through ministry. It is not uncommon to see Henry and several of his friends in these blighted areas of their city in prayer circles on the street, sometimes with known drug dealers or mothers praying for their children.
Henry attended Bethune-Cookman College before transferring to study journalism at Florida A&M University where he was a member of the famed Marching 100 Band. He later moved closer to home to attend Florida Memorial College. After graduation, he went to work at the family-owned Westside Gazette, in Fort Lauderdale, Florida, continuing the legacy his father began in 1971. In response to negative media coverage and the refusal of the local daily paper to print a retraction, businessman Levi Henry secured advertisers to publish his own paper.
Besides being appointed by then-Governor Jeb Bush to sit on The Florida Black Business Investment Board, Mr. Henry has been active on the boards of numerous organizations, including the Negro Chamber of Commerce and the NNPA. He is also an active participant with the Fort Lauderdale Branch of the NAACP (life member), New Mount Olive Baptist Church (deacon), McDonald Lodge #70 A.F.&A.M. and his fraternity, Omega Psi Phi Fraternity, Inc. (life member). He is the current president of The Florida Association of Black Owned Media, Inc.
Henry will be presented the NNPA 2022 Publisher Lifetime Achievement Award during the 2022 NNPA Midwinter Training Conference, which takes place
January 19-22, 2021.